fashionable lady bloggers who i find inspiring:
rhiannon leifheit
, otherwise known as liebermarlene vintage, is probably the cutest gal around. i love how she pairs girly florals with more masculine accessories. her store is so wonderful, and i basically want to buy everything.
miss
hannah metz
! who couldn't love her? i love her hair, clothes, and basically everything. she is just so magical and cute.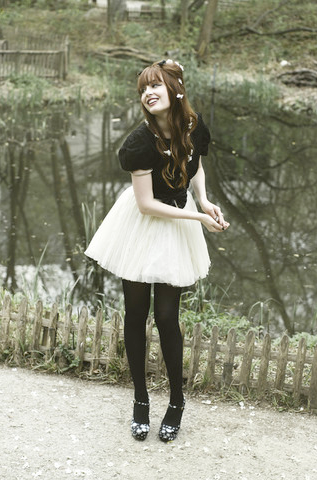 louise ebel.
i love how she pairs feminine colors and textures with edgy accessories. she also lives in the most beautiful city in the world, so all of her pictures are super gorgeous ( and make me jealous!)
i could name so many more bloggers. . . another day!