okay, so since i did a post on style inspiration from other bloggers, i am going to show you some of my favorite inspirations from movies and musicians from the 60's.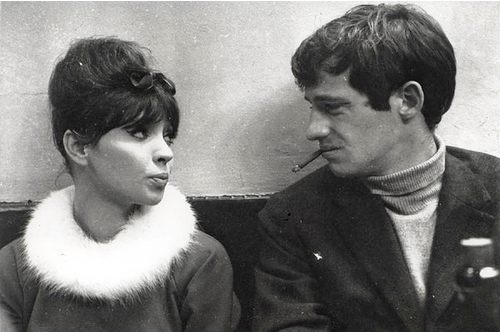 anna karina in
une femme est une femm
e. i love her whole personality and wardrobe in the whole movie. i tried doing my eye makeup like hers, blue with the liner, but, yeah... didn't work out too well. she is overall just a big influence on my style.
while i am not the biggest fan of bridget bardot i really adore this picture of her and i wish i knew what it was from! i am really into polka dots lately.. they are just too cute!
francoise hardy
. she has such classic style and creates the loveliest music.
i could go on and on and on... but i shall spare you all :)