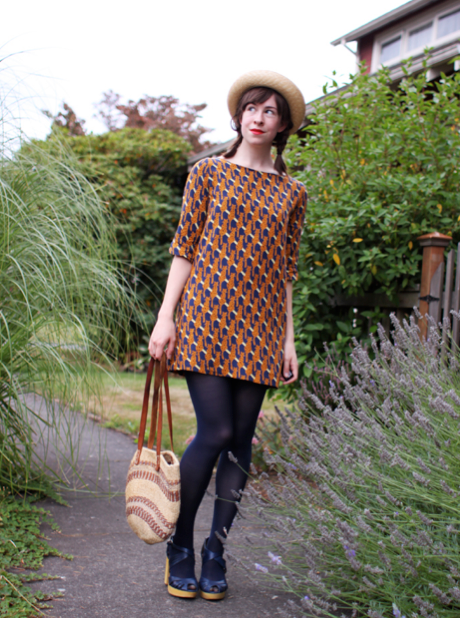 meet anja! anja runs a fabulous blog full of daily inspiration and vintage finds. she also runs a vintage etsy store, which is full of pretty dresses and wonderful skirts. go have a look at her store!

1.

Tell us a little about yourself. Where are you from and what do you do?




I grew up in British Columbia but have been living in Portland, OR for five years. I have been selling vintage on etsy for three years, so I spend a lot of time hauling bags of old stuff around town. I also like to make things, I recently learned how to pickle vegetables and how to sew a skirt! This year has been a big year for shooting photos on film. Soon I will turn 27!

2.

What do you look before purchasing a vintage item?

First I grab anything that looks even slightly awesome, pile my cart high, then sort through everything and ditch the stuff that is damaged beyond repair or weird looking. My eye is very drawn to certain color combinations and I frequently ending up thrifting huge batches of things that all match each other. I can't figure out if it's luck or something subconscious going on that makes me choose certain things. I love natural fabrics like linen, silk and cotton.

3.

What is the best item you've ever found antiquing/thrifting?
I get really excited if I find clothing from the 20's and 30's, the pieces all feel so special. In terms of sweet cash, my best find ever was that famous 50's Biology book illustrated by Charles Harper. I paid $1 for it and sold it on ebay for $230! It came from the Goodwill bins.
4.
How/when did your shop begin? How do you keep up with all of the purchases?
I sold on ebay off and on around five years ago, and then I worked full time at a dumb cookie store for a year and a half. I spent practically every day hoping to be fired and finally it happened in late 2007, and I've been selling vintage as my only job since then. I drove past the old cookie store the other day I think they went out of business, which makes me feel so awesome. It's like I broke up with someone and ended up being the first to get married, a smug triumphant feeling! Haha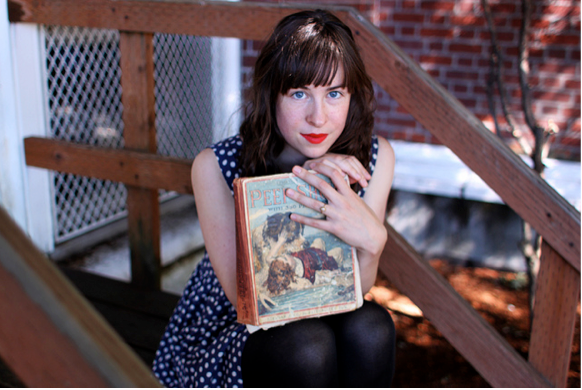 5.

What is your go-to outfit?

Lately it's a soft dress, black tights, some kind of sweater or cozy item, and my woven market bag with leather straps. Red lipstick

6.

Who or what inspires you most?

I'm inspired a lot by color in nature. Right now I'm really drawn to faded, rusty pink-ish reds, light golden hues, and sage green. I always feel really rejuvenated after a chilled out walk through my neighborhood, I like to take my time and look closely at plants. Take pictures, pet a few cats, be quiet.

7.

Lastly, any advice for future or current online shop owners?

For new shop owners: I think the days of the casual/part-time etsy shop may be over... there are so many vintage sellers now and it's easy to get lost in the crowd. If I don't add new items really often, my sales dwindle and there's a constant pressure to list more and more. Of course the classic tips like good photos and friendly customer service still apply! For current shop owners: Take a break when you need it. It's still a job, and if you're starting to feel like you hate your job, take a day off. Go outside, take a nap, chill out and relax. Do one of those things that you feel like you never have time for. The internet will still be there when you get back!