a perfect vintage and homemade present for a loved one for christmas. or even for yourself!



poinsettia package comes with:
1900 era postcard, vintage delicate necklace, three vintage buttons, homemade stamped envelope.
14 + shipping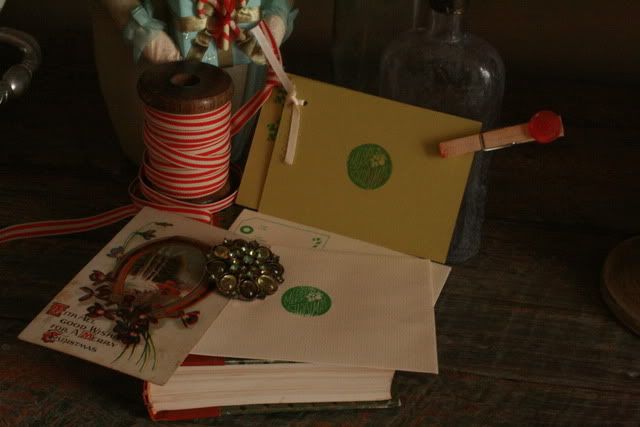 green and red package comes with:
1911 era postcard, vintage green brooch homemade card stock cards, stamped envelopes, and a button clothes pin.
14 + shipping



silver and blue package comes with:
1900s era postcard, pretty vintage brooch, and homemade envelope
12 + shipping

if you like something, hurry up because there are only three!!