just thought I would inform you all about new things in the shop!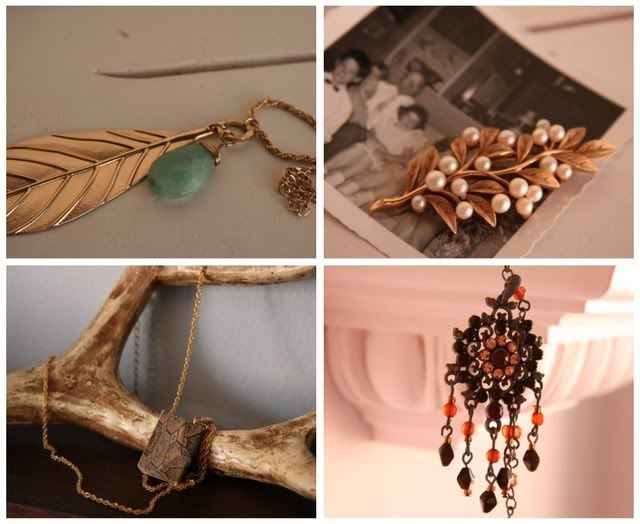 1: feather necklace (9.00) 2: golden leaf brooch (10.00) 3: little book necklace (8.00)
4: art deco sunrise necklace (7.00)


pretty antique lace headband (6.00)


take a look around. it can't hurt because everything in the shop is under 20 dollars! woohoo!