caitlin shearer, one of my long time favorite illustrators, was sweet enough to make me a custom photo in exchange for some pretty vintage frocks. when she emailed me asking, my first though was "eeeeeee, how does she know me!?" I have always admired her gorgeous girls with dresses I covet for my own wardrobe.

thank you miss caitlin.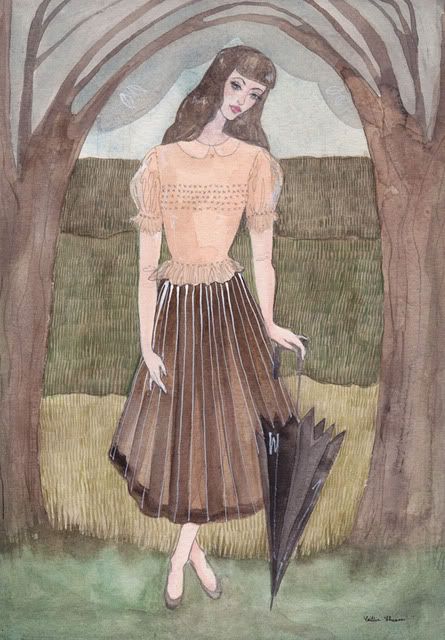 this is completely unrelated, but I feel like everyone should check out chelsea jade's new music video. she is a beautiful being full of inspiration, who deserves a shout out!



Under from chelsea jade on Vimeo.




I won't be blogging for awhile due to travels, so au revoir! can't wait to show you all my filmy pictures from everywhere.