I've been feeling a little stressed with the shop lately. partially due to not-so-nice customers who just like to complain and also with all of the traveling, so I thought it would be nice to take a little break! so with that, I am putting LDV on vacation mode for the rest of the month.
have a look around before it goes on vacation mode, which is sometime this week.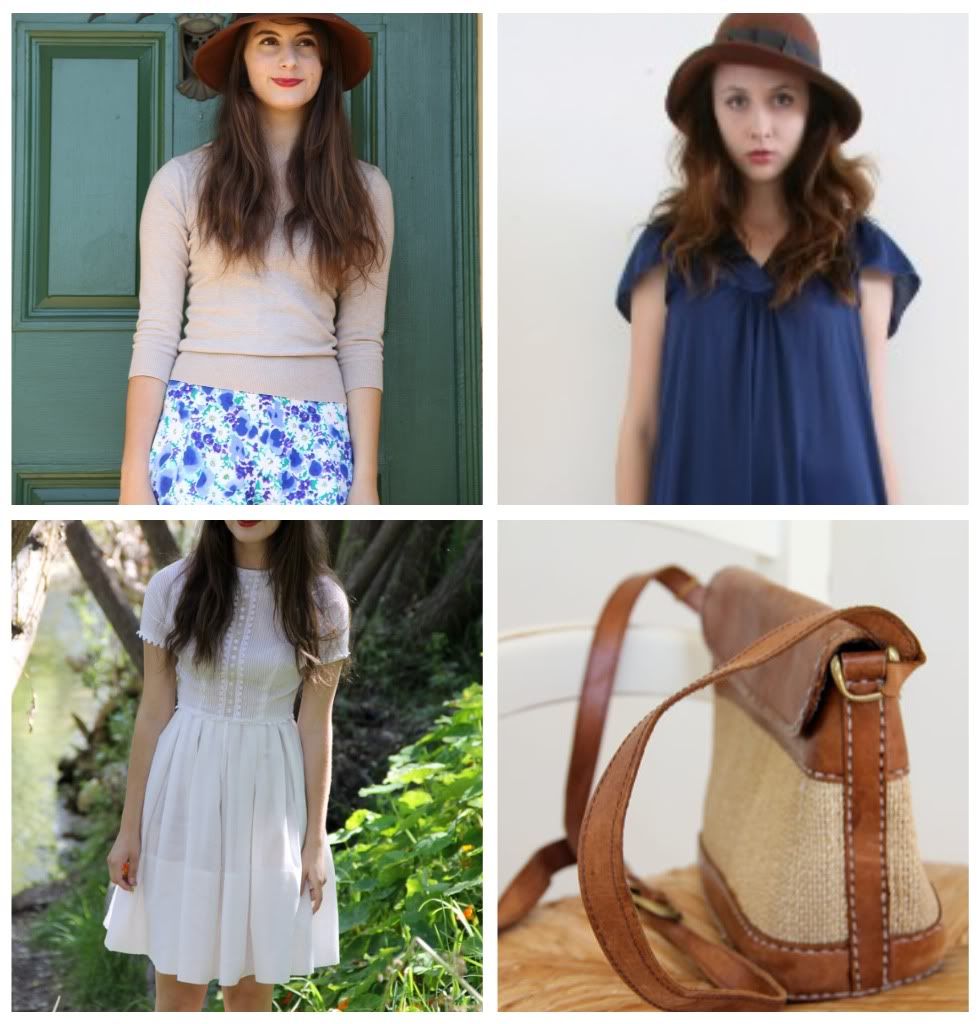 1. 90s floral shorts 2. vintage blue nighty 3. 1950s white day dress 4. woven leather purse
this

dress

is too gorgeous! if only it fit me right. . .

1. 1950s leaf castle dress 2. black & brown wooden platforms 3. 70s travel bag 4. 60s peachy day dress

I love the pattern of this dress! it features this amazing castle leaf print. . . here' s a better look!