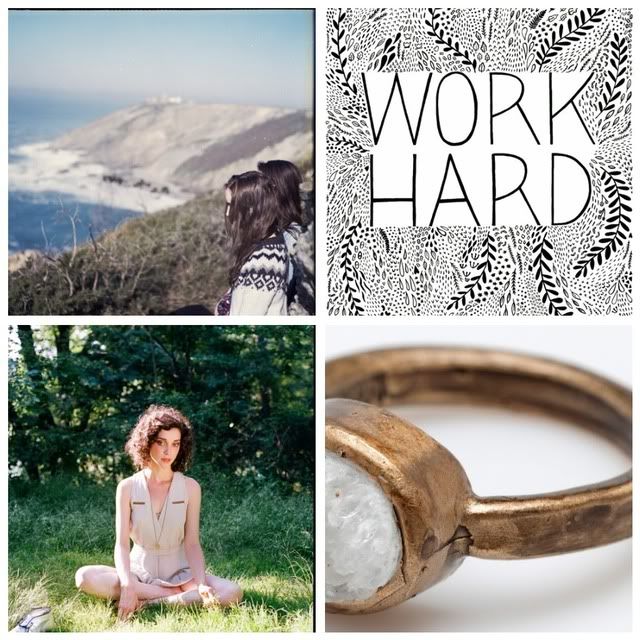 1)
I love the colors and setting
2)
Good reminder
3) You know some artist that you are completely late on the game with? St. Vincent is one of those. Where have you been all my life, Annie? 4)
Love this ring
, it doesn't love me. Only size 5 left, shoot.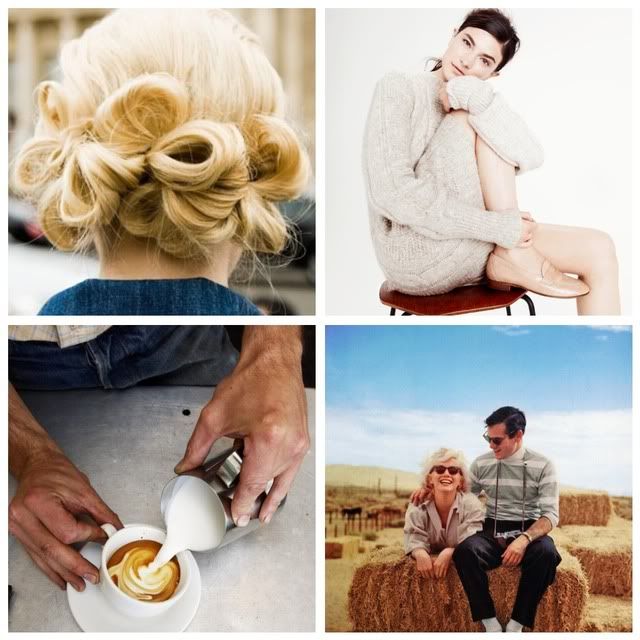 1)
Pretty hair idea
2) J Crew, I like you 3) I could go for a
latte about now
4)
Cute stuff
Other nice things. . .


>A good pal of my boyfriend's band, Wesley Jensen, released a new CD and it is very deserving of your ears. You can listen here.
> This banana muffin recipe via Destined to Design looks tasty
>This leaves me aching for Oregon... Anja seems to do that a lot.
>Phil and I are day trippin' it up to Big Sur this week for my birthday. Eeee!