A Fine Day for Sailing
is a blog that I have recently fallen in love with and keep coming back to. She mixes modern, vintage, tomboy, and girly just perfectly to create a perfect style.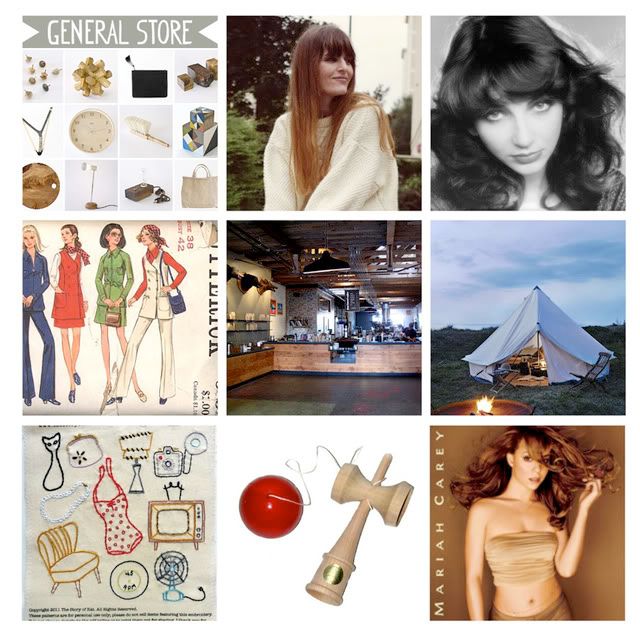 1.

Favorite shops?

I'm addicted to thrifting so second handstores are my jam. Salvation army, goodwill, savers, the weird little church ones... you name it. I don't shop online very often, I like to be able to hold things and really see them. Home in San Francisco my favorite stores to pop into and browse are the general store, painted bird, and paxton gate.
2.

Current blog crushes?

ohhhh so many! ...but lately i've been getting excited when I see new posts at the hummingbird girls, lady moriarty , kennedy holmes
,
and Lost in the Haze
3.

Favorite musicians?

Take a deep breath....Talking Heads, The weeknd, The Radio Department, Mirah, Kate Bush, The Velvet Underground, Neutral Milk Hotel, Summer Camp, Bon Iver, Band of horses, Painted Palms, Washed out, Fever Ray, Blackbird Blackbird.... and many more.
4.

Favorite decade?

the 70's!
5.

I can't live without my.

. .
bike and morning four barrel coffee
6.

Favorite place to travel?

Camping trips in California. You can't beat summer nights by a camp fire and days spent swimming and exploring.
7.

My dream job is. . .

I'd love to own a little vintage store one day.
8.

Current obsessions?

Kendama! This addiction started a couple weeks ago, I can't put that toy down.
9.

Guilty pleasure?

Mariah Carey. Her sweet voice puts me in a good mood every time.

(for some reason, on PCs the whole text views as symbols. I am trying to fix this but could you tell me if it is still like it!?)